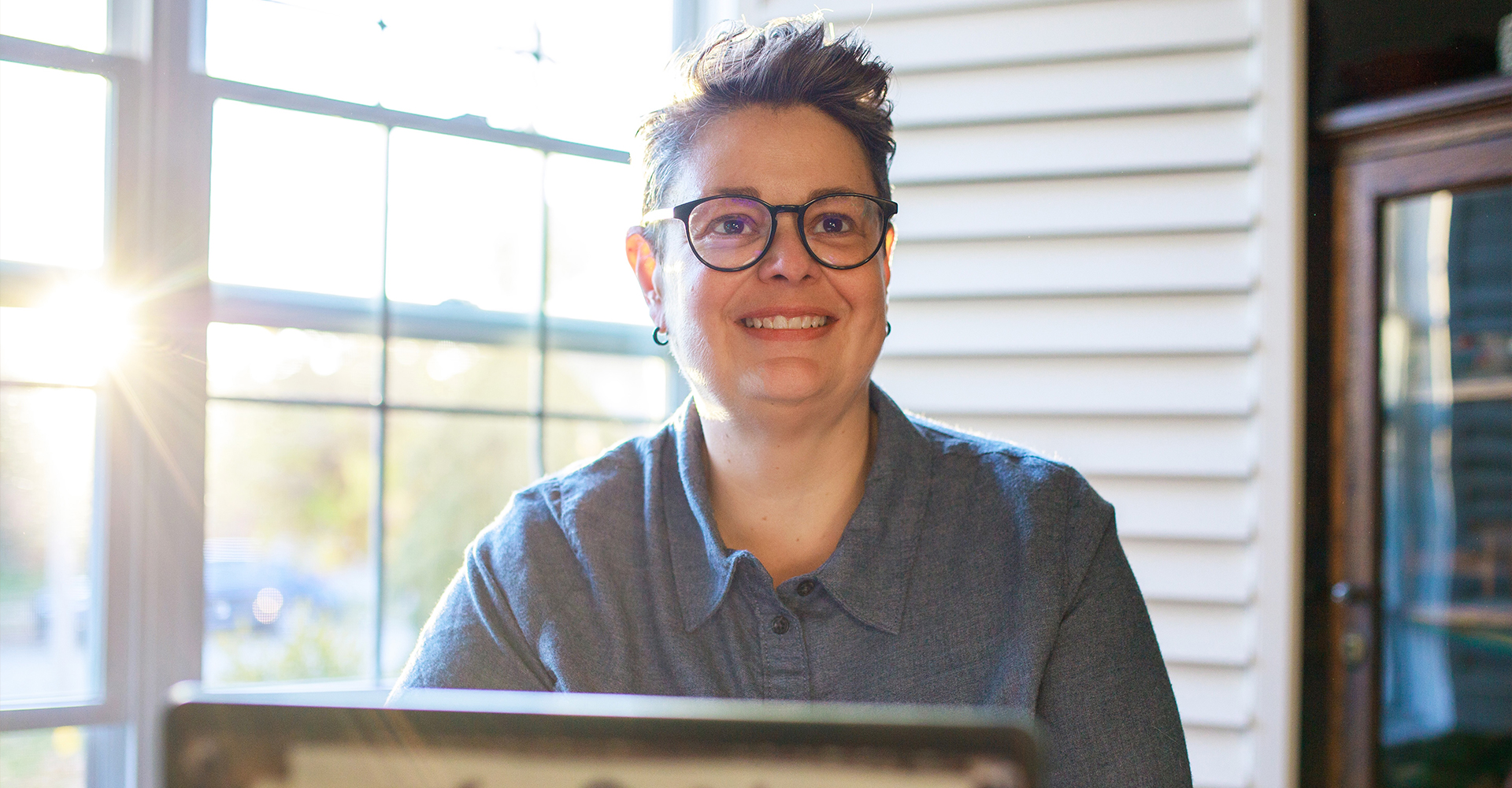 Who am I and what do I stand for?
If you are looking for more 'traditional' therapist, I may not be your jam.
If, however, you want a down-to-earth, authentic therapist who pulls from a very diverse background, I may be a good fit.
I bring decades of practice along with my own (sometimes messy) lived experience to the table.  You get a warm, tattooed, zero judgement, no bullshit, occasionally sweary, very committed therapist who will work with you.
I am from rural southwestern Ontario but have spent half of my life in cities. I have a deep respect for rural ways of doing things but also enjoy getting out to urban spaces to soak up what those places have to offer.  I first got on a plane in my 30's and have not stopped travelling since.  I have seen a fair bit of the earth and want to keep going as I'm curious about how people make their way in the world.  I am also keenly aware of how privileged I am to be able to do so.
I originally studied biology but switched to psychotherapy as I was continually drawn to work with people – usually people that were highly marginalised.  I still very much love biology and you will find me bird watching, gardening, or generally looking at living critters in my spare time.  I am a pet lover and occasionally one of my animals makes an appearance in video sessions.
I am a music lover; literally ALL music – Americana, punk, Bollywood, torch songs from the 50's, alt. rock, blues…you name it, I LOVE it.  (Got any recommendations of good music?  Send 'em my way!) I also love the magic of people singing and making music and am glad live music has returned with more regular occurrence.
I am privileged to hear people's stories and learn something from each person I work with. I know enough to know that I need to keep learning.
You won't get a 'techinquey' therapist if you decide to work with me.  The more I learn about the art and science of doing therapy, the more I am convinced that there is no one theory or approach that is superior over another.  If I'm doing my job correctly, a session will seem like a deep, challenging conversation while I'm applying various theoretical approaches that are shown to be effective for your specific issue.
I will not ask you, "How do you feel about that?" as I think that's lazy therapy.
Therapy is your show and is guided by you.  I am there to walk with you. You are the expert in your life – I'm here to assist.  If something isn't working for you, I prefer that you tell me so that we can switch it up.  I have a wealth of experience to pull from and I will change tracks to find something that better works for you.
I am very openly queer and welcome people from all sexual orientations, genders and relationship constellations. Poly, ENM and kink competent – and warmly welcome into my practice.
I am committed to radical body acceptance and health at all sizes.  If you are curious about what this is, I'm happy to chat about it.
I am committed to anti-oppressive, anti-racist, decolonial practice as well as ongoing learning, questioning and improving.       
I practice what I preach which means that I am engaged in continuous personal growth and improvement. I understand that the therapeutic process is messy, unclear and painful as I have done my own work at various times in my life.  I don't pretend to have my shit together all the time as nobody does.
I have experienced trauma in my own life and so have an understanding of what it's like to both go through trauma and then the process of healing from it.  I also don't assume that my experience means I automatically understand what it was like for someone else.  I also know that going through heavy things doesn't preclude you from doing great things in your life.  
A good session will generally involve some laughter as it's healing.  I don't take myself too seriously.  
The best way to get in touch is email:  [email protected]