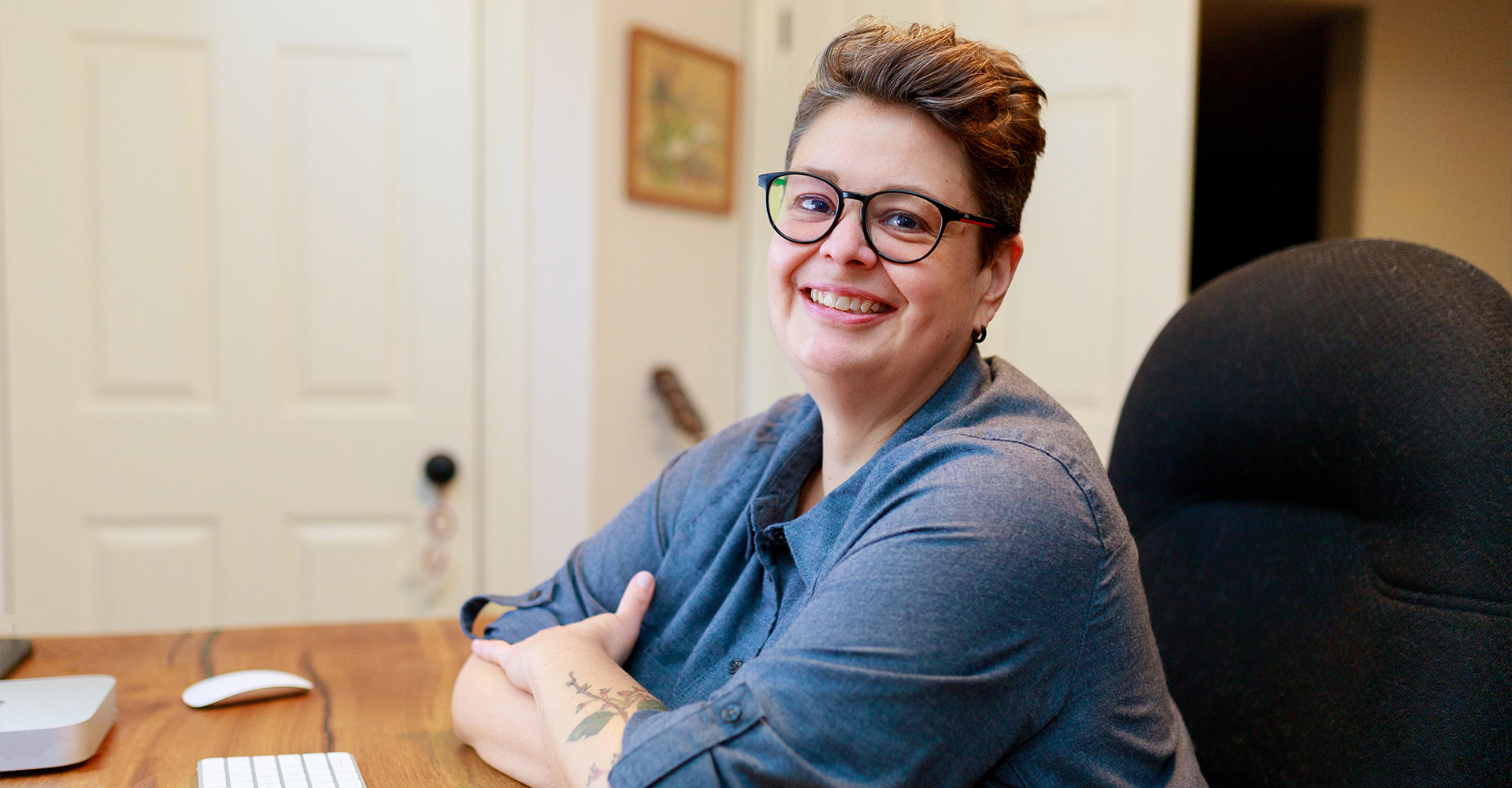 Clinical Supervision
I meet the requirements of a Clincial Supervisor with the CRPO and am able to provide supervision for Qualifying RP's as well as psychotherapists licensed for independent practice who are looking for support.
As a clinical supervisor, I provide specialist knowledge in 2SLGBTQQiAAP+ populations, substance abuse, rural practice experience and can assist clinicians at all stages of their career.
I hold an B.Sc. (Hons) from McMaster University in Biology with a minor in Religious Studies.  Both science and religion helped me understand how humans make meaning of life – just in completely different ways. I bring a rigorous, critical, scientific lens to all my work – I question everything and am skeptical of the latest theories until I see how they benefit clients.
I am less theory driven and more interested in the person/process.
In my undergraduate years, I was involved in queer student politics and that translated into activist work early in my career.  I completed my Masters of Social Work degree in 2005 as an adult learner.  My atypical pathway informs my theoretical approach to both psychotherapy and clinical supervision by blending numerous paradigms and taking numerous theoretical stances – sometimes simultaneously.  I believe there is room for multiple realities in therapeutic spaces and psychotherapy as a whole.  A "scientist-psychotherapist" does work but requires some comfort with cognitive dissonance.
While this is my 'academic-speak', in practice I am light on the jargon and believe you often have to gently cut to the chase and get things done in the therapeutic space.  I believe this is what is called 'practice wisdom.'
I have worked since the late 1990's in HIV/AID's education, substance abuse treatment, post-secondary education, child protection, a rural Family Health Team and have run a successful private practice since 2009.   I've logged thousands of hours working with amazing people and different populations including sex workers, survivors of human trafficking, first responders, as well as general adult mental health.  I can pull from broad clinical wisdom and am eager to continue to learn from my clients and supervisees.
There is no such thing as, "I've seen it all" in this line of work.  I am still very much on a learning curve and while I have a good depth of clinical knowledge, there is more to be had.
I am a mixture of scientist, activist, grounded (and humble!) academic, psychotherapist but above all I know that I'm still learning – and I want to assist others as they are growing in the profession at all stages.
Because my work has allowed me to sit with some of the most vulnerable populations, my theoretical stance is to always put the client or supervisee front and centre in the work while being highly aware of power structures at play in supervision and/or clients' lives.
As a supervisor, you get an experienced colleague who is willing to meet you at whatever stage of development you find yourself.  I understand how difficult this profession can be – how it can make you question why you went into the field in the first place or if you are good therapist at all.  I offer a judgement free zone to work through these thoughts.
I invite you to look at the rest of the website to get a better feel of my work.
If you have further questions about my background or theoretical approach, or to see if we may be a good fit, get in touch to arrange a free consultation.  I am happy to chat further.
The best way to get in touch is email:  [email protected]